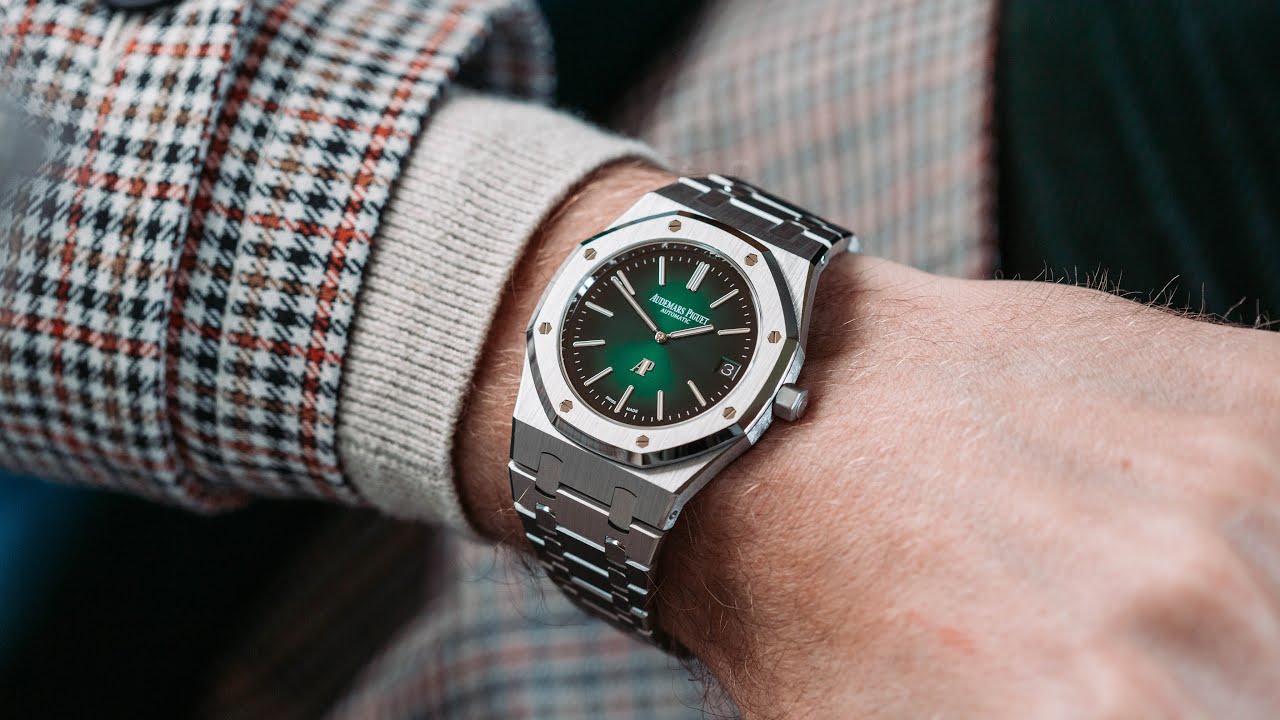 When it comes to luxury watches, a Rolex or Patek Philippe is generally the first watch that come to mind. However, there is another brand that has become famous thanks to a certain hip hop culture – Audemars Piguet.
The brand is known for their intricately designed "tapisserie" dials and unique case shapes. But how much do they cost?
The Royal Oak
The Royal Oak is Audemars Piguet's most famous watch, and for good reason. Legendary watch designer Gerald Genta designed the piece as a response to the quartz crisis that threatened to collapse Swiss watchmaking in the early 1970s. The company's managing director at the time, Georges Golay, commissioned Genta on the eve of the Basel fair to design something stylish but democratic and made from steel rather than gold. The next day, he presented the iconic design with an octagonal bezel and visible screws — the Royal Oak was born.
Aside from being a design icon, the Royal Oak is also known for its reliability and precision. It's one of the most accurate watches on the market, and its hefty price tag is justified by the meticulous work that goes into each and every watch. It takes a team of highly skilled engineers to design, decorate, finish, and test a single mechanical watch. It's easy to see how that amount of work can quickly add up.
Audemars Piguet is one of only three major watchmakers in Switzerland that creates and markets its own movements — this means the brand can offer unique features like high-frequency movements, minute repeaters, and perpetual calendars. As a result, its watches are often considered better than those from other luxury brands.
The company has a long history of innovation, and its pioneering efforts helped usher in the era of the luxury sports watch. The Royal Oak was the first of its kind, and it helped create a new category of watch that bridged the gap between traditional dress watches and more utilitarian sports watches. The Royal Oak continues to be a staple in the collection, and it's available in an array of different styles.
The brand's Royal Oak Offshore and Concept series are also worth checking out. The Offshore debuted in 1998 and is a larger, more masculine version of the Royal Oak. The Concept series is where AP experiments with different materials and technology. Its most recent creation, the Royal Oak Concept Black Panther Tourbillon from 2021, was developed in collaboration with Marvel Studios.
Celebrities who have been spotted wearing Audemars Piguet watches include high-fashion influencer Chiara Ferragni and rapper Fedez. The pair wore matching stainless steel Royal Oaks in a photo shoot for GQ magazine. Arnold Schwarzenegger is also a fan of the brand, and he wore an Offshore in the movie End of Days.
The price tag for a Royal Oak can be a bit steep, but there are ways to save on a high-end watch. Financial planner Hank Coleman recommends limiting your "hobby" budget to 30% of your net income. That would leave you with between $11,000 and $13,000 a year to spend on your watch hobby. You can also save by shopping for used watches or choosing a more affordable model from the Royal Oak line.